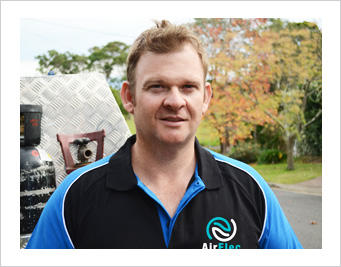 About Air Elec Refrigeration and Air Conditioning
Air Elec is an Australian owned-and-operated HVAC company located in North Western Sydney. The company was founded in 2005, however our trade experience far exceeds the establishment of the company.
For more than two decades, our team of specialists has serviced AC units and systems all around Sydney's metropolitan area. Our tradesmen have completed jobs involving residential repairs, modifications, replacements, new design and installation. Other significant work also includes maintenance and emergency breakdown of commercial refrigeration systems in Sydney's ANZ (Olympic) Stadium, and large air conditioning plants in office buildings, factories and shopping centres.
---
At Air Elec, we aim to satisfy our commercial and residential clients anyway we can. Our tradesmen dedicate themselves to resolving your issues, whether it be design and installation, emergency breakdown, or preventive maintenance, with little fuss and energy efficient solutions.
Air Conditioning Is What We Know Best
As a professional air conditioning service provider, we pride ourselves in top-quality products. We are experienced in multiple types of air conditioner systems. We are well qualified to identify which air conditioner unit would best suit your residential or commercial space.
Please contact us via email at brett@airelec.com.au or call us directly on 02 8604 40841 to discuss your needs. We are happy to spend extra time with our clients to go through the best aircon solution.